Get To Know Me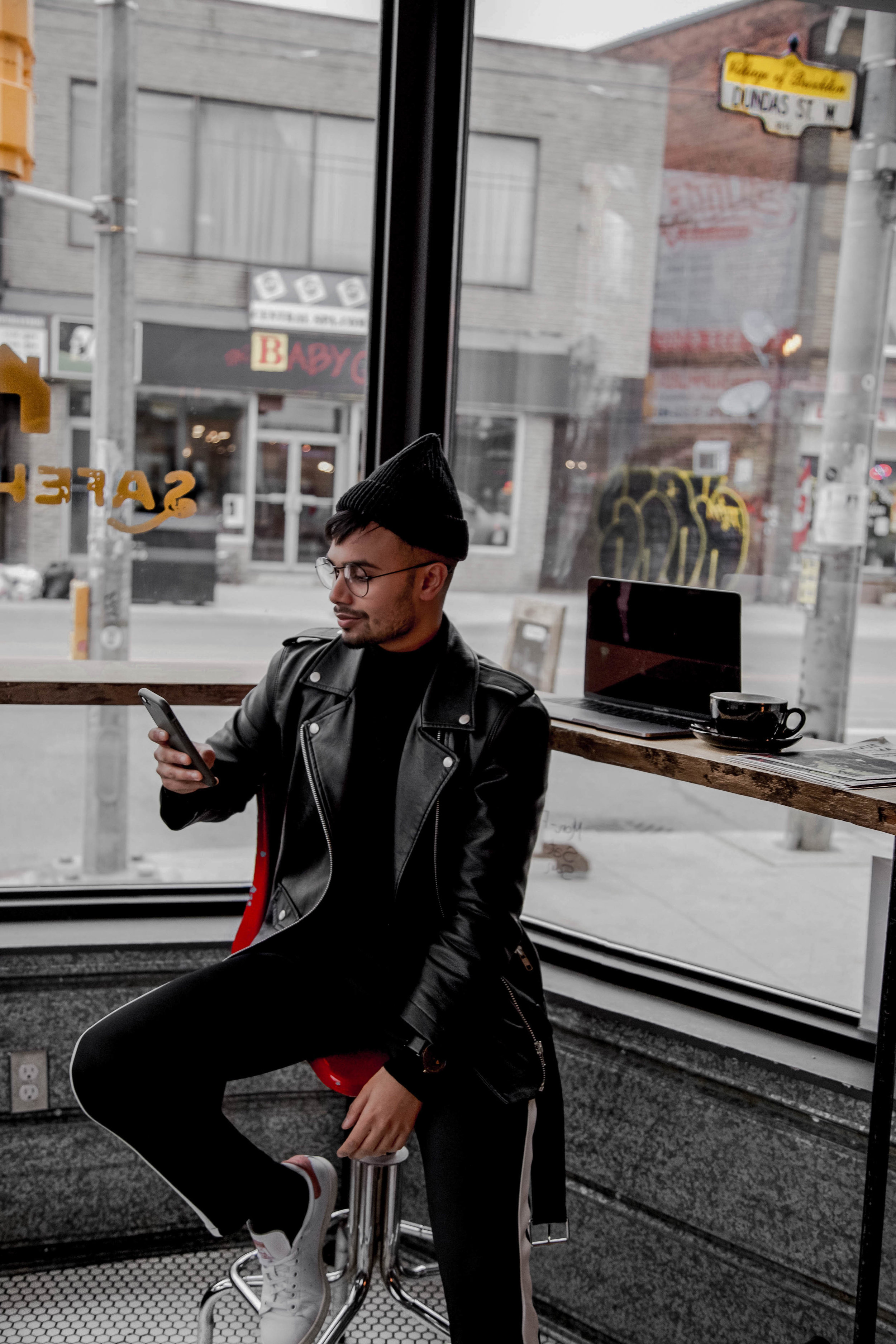 You've found me. I'm so glad you're here. It's meant to be. I'm interrupting your daily dose of coffee and food flat lays on Instagram to take a moment and share a little bit about the person behind the lens, me! Since I began my journey on Instagram and now my Blog, I've had a lot of questions asking me on how it all started. To answer those questions, along with a few fun facts that you probably didn't know about me (including some embarrassing ones!), I've compiled a list to "Get To Know Abhi". Let's get started, shall we?
11 Things About Me!
I was born in a small town located in the north eastern part of India known as Bhilai. We moved to the Middle East when I was less than a year old. Since then I've lived in five cities, including Toronto which meant that I was always the "new kid".

I hated dogs while growing up. I always feared they would bite me - mainly because where I grew up dogs were kept in the house as guard dogs and not pets. Now, I can't get enough of dogs. I love them so much. However cats, not so much. You never know what they're thinking and that freaks me out.

I professionally danced for nine years with Shiamak Davar International specializing in Bollywood, jazz, contemporary and hip hop. Through the company, I had the opportunity to perform alongside Bollywood stars at some of the largest stages including Times Square in New York City!

I moved to Toronto five years ago for Culinary school. After graduating, I knew there was more to pursue in the industry than just working in the kitchen. I decided to go back to school for Hospitality and Tourism and now I'm currently in my last semester of the program set to graduate in the new year.

I began my journey on Instagram after moving to Toronto. During Culinary school, we were asked to build a portfolio highlighting some of our top accomplishments in the kitchen. Instead of doing it the old-fashioned way by creating a word document and attaching photos, I decided to do it digitally via Instagram. This became my way to share snippets of what I'm cooking in the kitchen with friends and family back in Calgary. One thing led to another, I started sharing more of my daily life on Instagram. From where I'm eating to what I'm doing, it is now a creative outlet for me to share little pieces of my life visually.

I'm a self-taught photographer. Prior to purchasing a camera, everything I shared on Instagram was through my iPhone. My photo taking skills started with my crappy iPhone 4S complimented with Google Snapseed and VSCO - I still vouch for both editing apps today. I have come a long way since then. I currently shoot with an Olympus PEN EPL-8 with a 17mm and 45mm lens and edit my photos using personalized presets on Adobe Lightroom.

My favourite sitcom till date is Friends. I've binge watched all ten seasons multiple times and still watch an episode or two here and there before bed. If I had to pick a Friends character that I resonate with, it would have to a mix between Monica and Joey hence my OCD at times.

I might not be caught up on everything that's happening in the world but I am up-to-date with current hot topics thanks to The Wendy Williams Show. I have her YouTube channel bookmarked on my browser *SMH*. I'm sure you saw her tragically faint during this years Halloween episode. It's my favourite meme.

Sometimes when I text friends, I realize I'm not writing words, I'm talking in meme. Giphy on iMessage just gets me, every single time.

My favourite junk food is pizza. I'm "that guy" who orders a medium pizza to himself and eats it in one sitting...disgusting I know. Guilty pleasure: stuffed crust from Pizza Hut. Oh and I can't forget the garlic bread!

This one will baffle your mind but this is the most common question I get asked on Instagram: "Do you use a stylus or a pen to write on Instagram stories?" The answer is no. I freehand write with my index finger using the pen at its lowest setting. Try it!
Hope this broke the ice and allowed us to get acquainted with each other.

Still got questions or resonate with any of the 11 things I mentioned above? Let me know in the comment section below!