Montréal
Montreal is a city of many treasures. Whether you're into the art scene, architecture, boutique shopping or just the food and bar scene like me, there's a little something for everyone. (trust me, the city will have you lost in its streets for hours without you getting bored)
There is absolutely no doubt that Montreal's food scene is top notch. I personally think it has one of the top food scenes in Canada but also the most underrated one. As always, I compare Montreal to our version of Paris. From little neighbourhood cafes and patisseries, to hidden dining experiences that will leave you astounded. It's a city that is more than just a treat for your eyes.
I was first exposed to the city's hidden gems through my best friend Kim (@hungrykimmy). We would plan our Montreal trips around one thing only, the FOOD! (are you surprised?) Once in Montreal, Sheep (@wutangsheep) our mutual friend always wrote down a city guide of local spots to hit up. I distinctly remember receiving emails such as go to Rustique Pie Kitchen for PIES PIES PIES.
This time around when my friends @globalgarcon, @whatweworeblog and I went to Montreal, Kim did the same for us.
Check out Hungry's Kimmy's Guide to Montreal Eats
(Using this as a guide, we tried to fit in as much as our bellies could in a span of less than 48 hours.)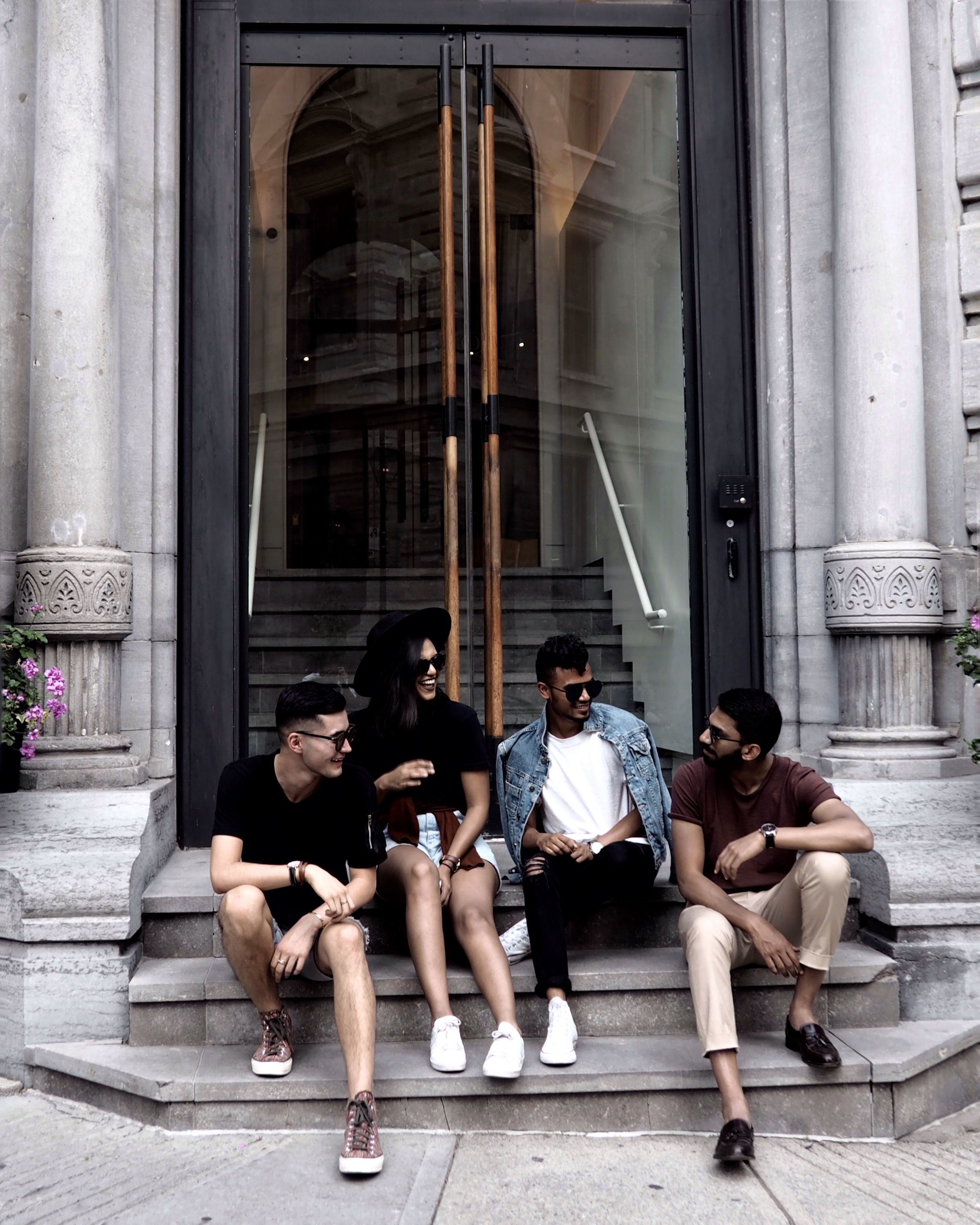 You have been good to us Montréal. Until next time, goodbye!
Vous avez été bon pour nous Montreal. Jusqu'à notre prochaine rencontre, Jusqu'à la prochaine fois , au revoir!