Sunday Waffles: Two Ways
in the kitchen: classic belgian style waffles topped two ways: mixed berries + whisky infused maple syrup and with rosemary infused strawberry jam + granola.
the best part about waffles is that they give you a clean slate to work it when it comes to toppings. you can get as creative as you want with them - sweet or savoury. this past weekend's focus was sweet, with a twist.
mis en place set. aprons on. let's get cooking.
With the start of the new year and a new month comes the pressure to set personal resolutions for yourself and every year I'm guilty for setting outrageous expectations. This year, I'm changing that and taking baby steps. Instead of writing down all of my resolutions at once at the start of the year, I began penciling in one personal goal(s) for myself to achieve every month. By doing so, I'm eliminating the option of procrastinating and not achieving my goals at all by the end of the year. I'm one month in and I already feel slightly proud of myself. (insert happy dance)
this month's goals:
more cooking, less eating out. indulge but don't over-indulge. eat healthy, but treat yourself. lastly, don't forget to smile in the process.
A dear friend and someone I look up to on a regular when it comes to food is Diala from @dialaskitchen. She is extremely talented and innovative when it comes to recipe development and therefore was the source of inspiration for this past weekend's waffles. I'm not going to lie, she's one of the reasons why I went out and bought my first ever waffle maker. It was the best impromptu decision I made this month! To her, waffles means more than having a meal together. It's a tradition started out of love and giving her two daughters Sundays to remember. Carrying on that exact tradition of getting together with loved ones and having a meal, waffle Sundays have now started becoming a tradition at my home and also a way to treat myself at the end of a solid week.
The best part about waffles is that it enables creativity. It can take pretty much any topping you put on it (much like bread) - sweet or savoury and soak up all of the delicious goodness. This past weekend, we decided to go sweet and topped off our waffles two ways: mixed berries + whisky infused maple syrup and with rosemary infused strawberry jam + granola. The rosemary infused strawberry jam is one of my go-to jams to make at home. It's super easy and instantly elevates a classic strawberry jam. The trick is to char the rosemary first prior to cooking it down with strawberries. This instantly adds a smoky element to the jam and I absolutely love it.
catch diala's famous waffle recipe here.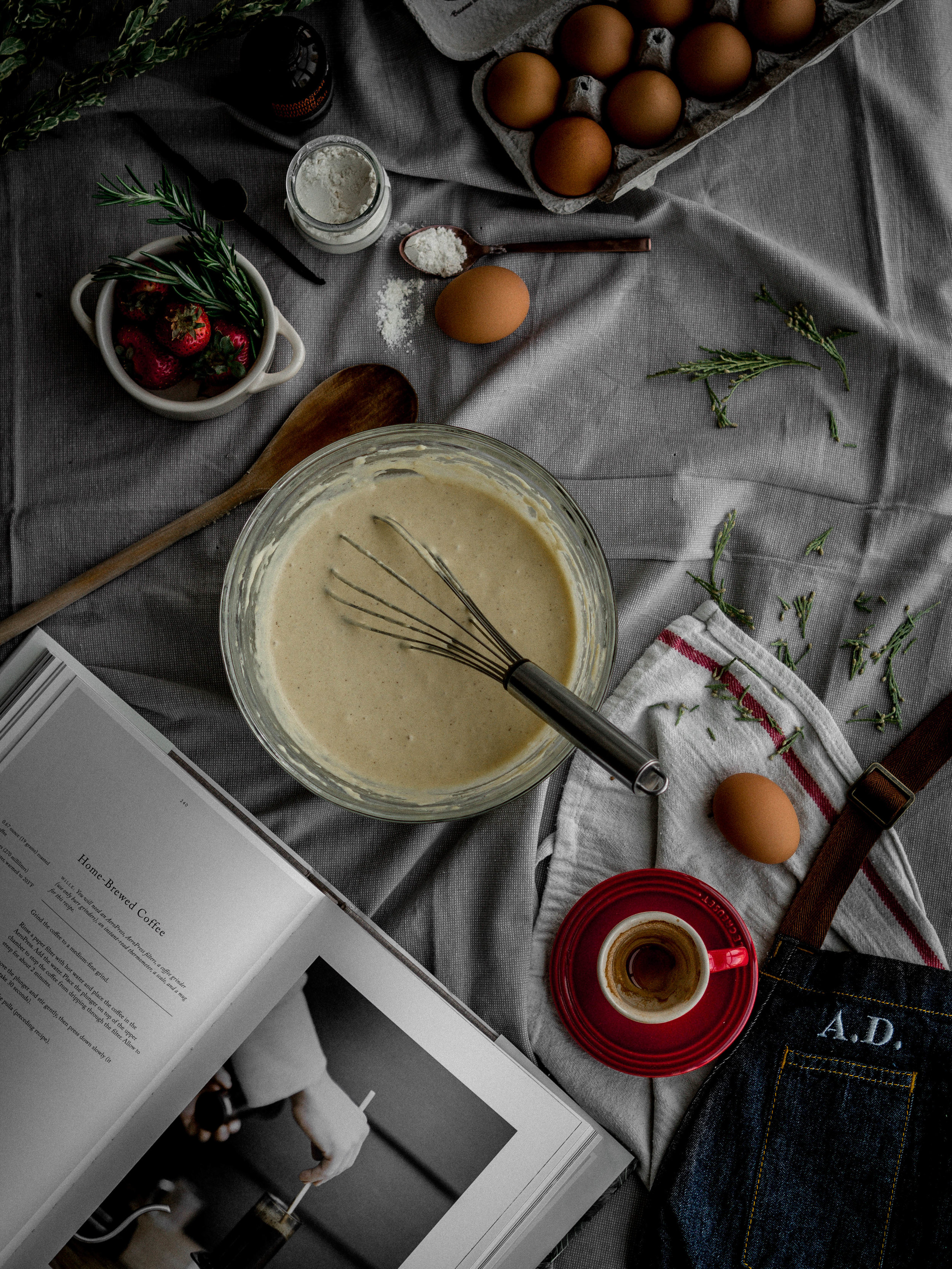 getting the waffle batter ready.
recipe: simple rosemary infused strawberry jam.
ingredients.
one jar of your favourite strawberry jam. i used my childhood favourite: bonne maman's strawberry jam.

two sprigs fresh rosemary

1/2 lemon (zest + juice)
the payoff.
empty jar of your favourite strawberry jam into a pot on high heat. allow it boil and then simmer.

using a lighter or a blow torch, light two sprigs of rosemary on fire and immediately blow it out.

de-stem rosemary and add it to the pot of strawberry jam.

mix in lemon zest and fresh lemon juice.

allow the jam to simmer for a few minutes, take it off the stove and serve on waffles.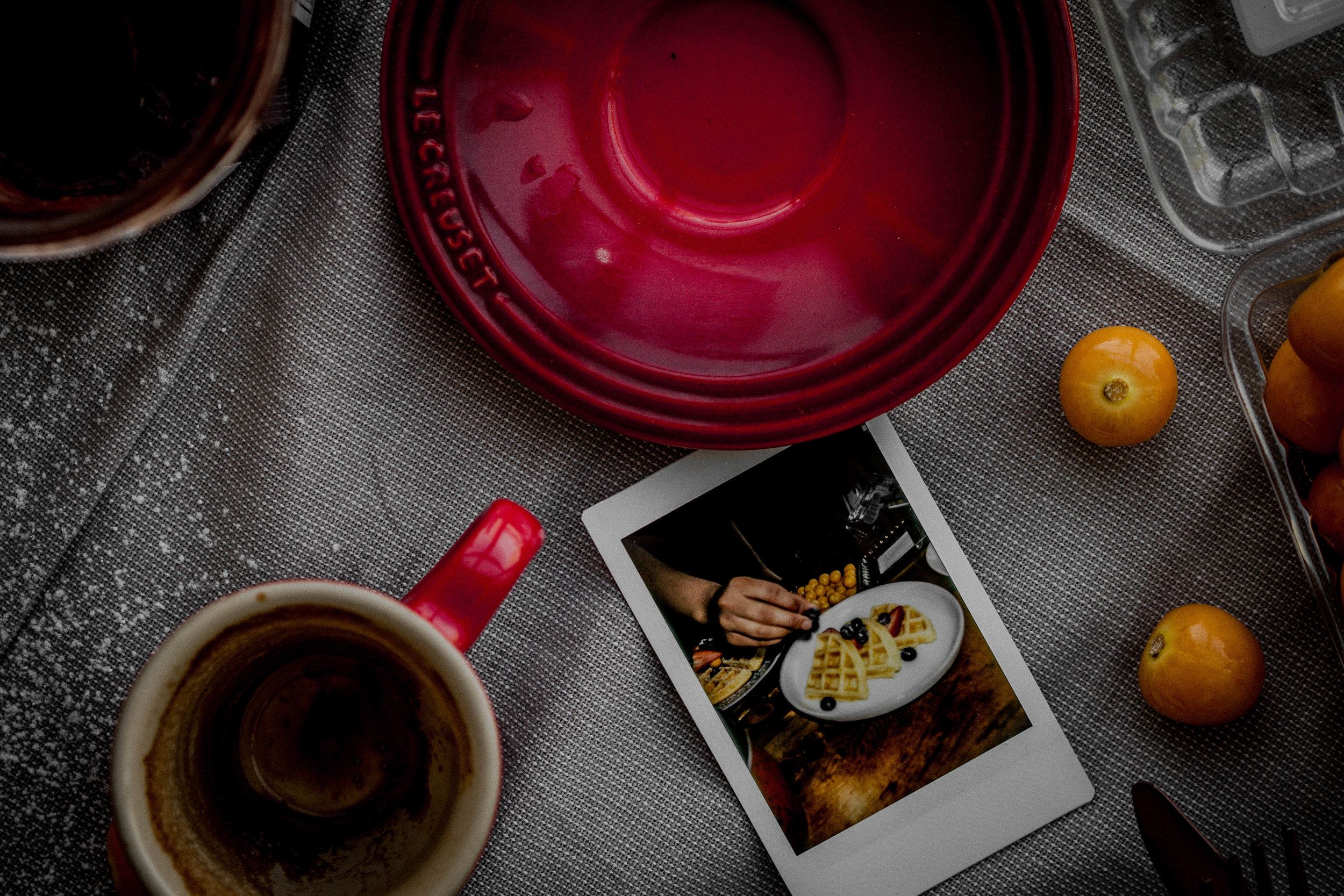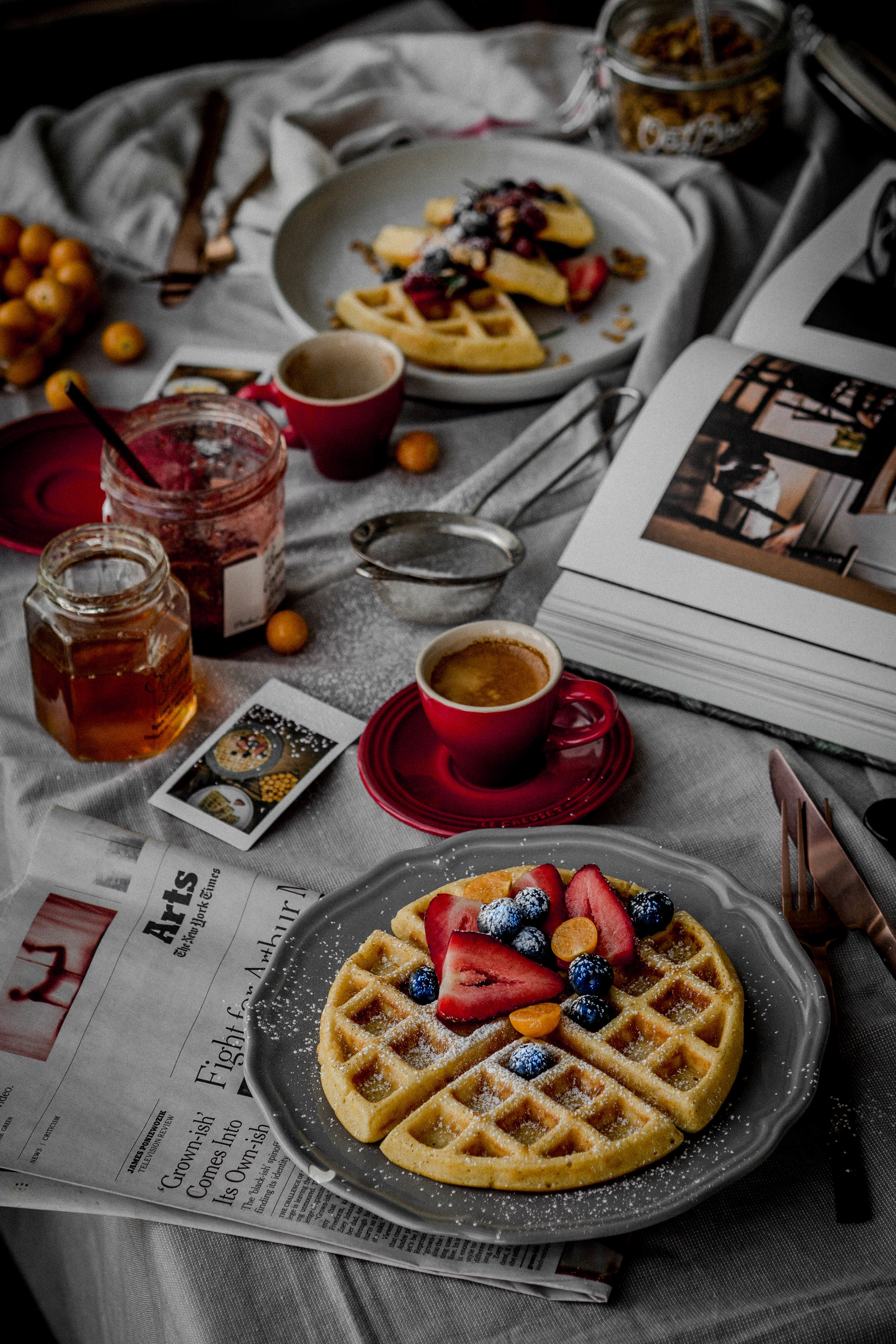 waffle #1: topped with mixed berries, powdered sugar and maple syrup.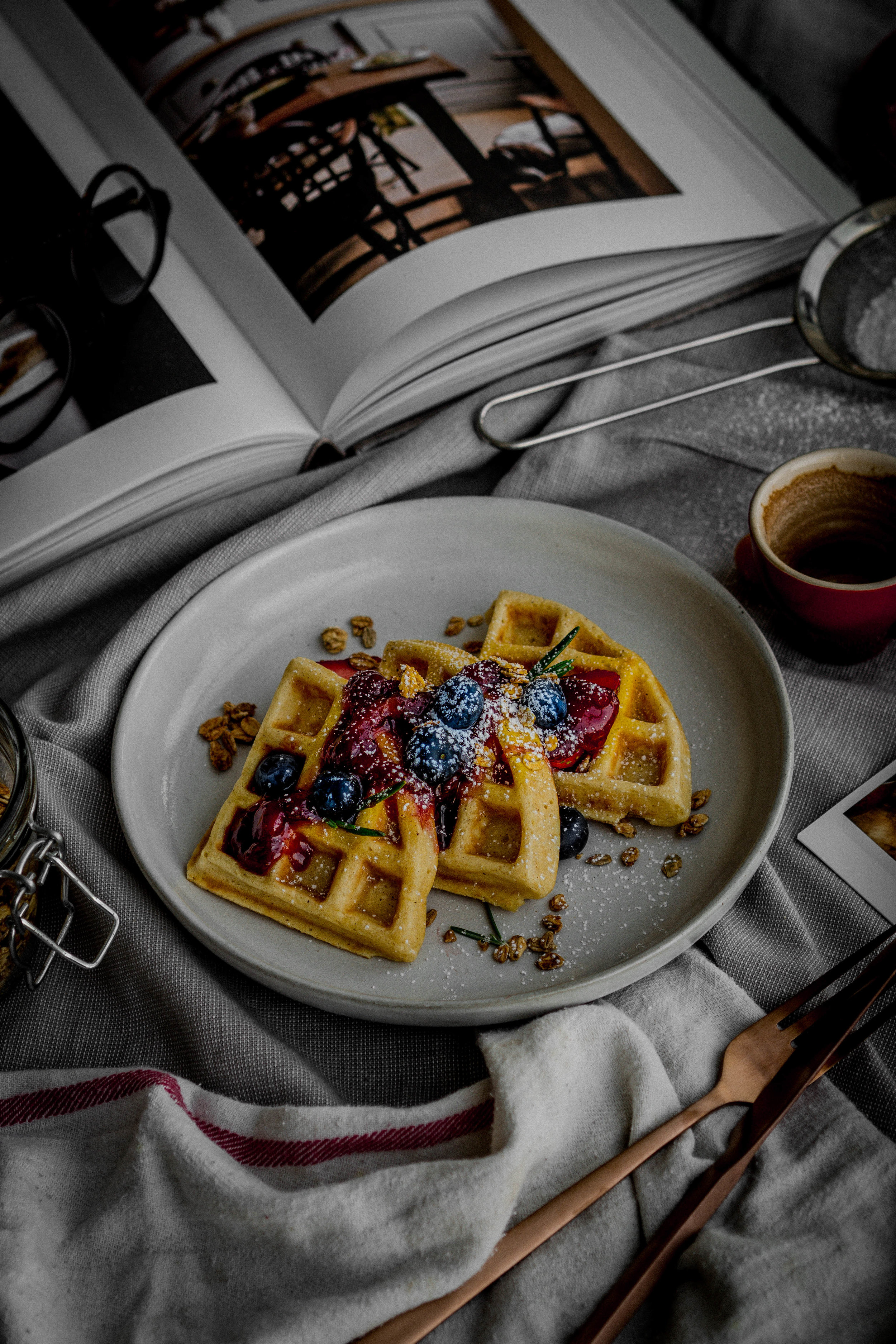 waffle #2: topped with rosemary infused strawberry jam, powdered sugar, blueberries and granola.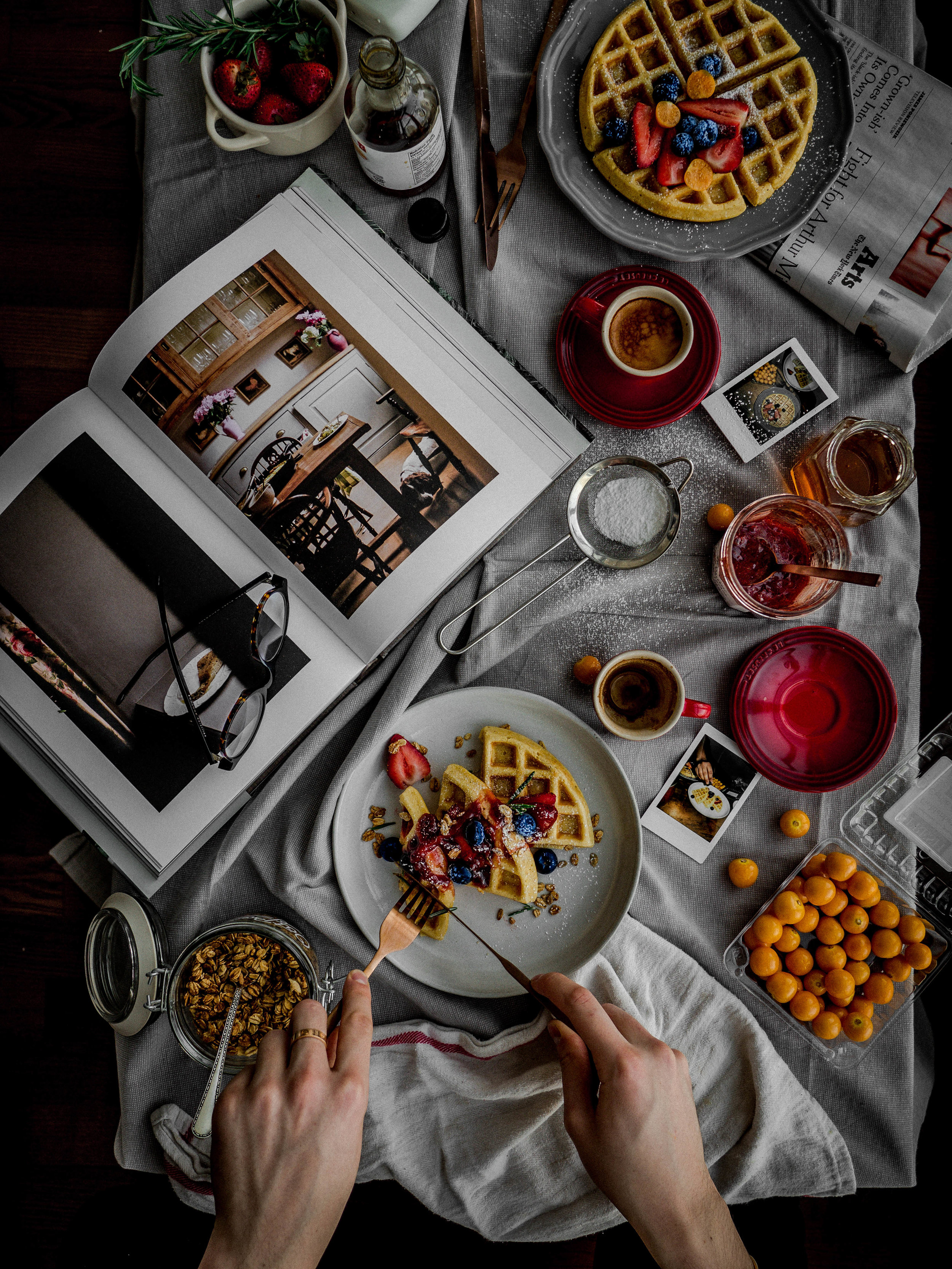 what are some of your weekend traditions? let me know in the comments section below!